Grant is a senior studying digital media design within the computer science department in the engineering school. He spent the past two summers working for the ag-tech project at Mineral (a Google[X] project) and will be joining Rippling full time after school to help build out a new product (ThirstyDAO). Loves anything related to music, technology, and blockchain.

Get in touch: grantb@seas.upenn.edu

Finella Tutelman is a senior studying Finance and Real Estate. She has experience working with several early stage startups in the FinTech and consumer/retail space and will be working in investment banking following graduation. She enjoys traveling, fitness, and coaching rhythmic gymnastics.

Feel free to reach out to her at finella@wharton.upenn.edu


Tomas is a senior studying mechanical engineering. He spent last summer leading operations at Finn, a mobility startup. In his free time he likes learning about new renewable energy technologies, playing sports, and cooking all kinds of food.
Feel free to reach out to him at
tpinilla@seas.upenn.edu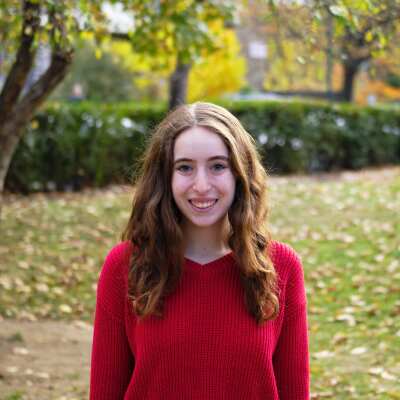 Alexa is a junior studying management with a minor in creative writing. She spent a gap semester as an intern at ICONIQ Growth and will be working at Bessemer Venture Partners next summer. Alexa loves the Philadelphia food scene, CPG startups, and dancing.
Reach out to Alexa at
lexgray@wharton.upenn.edu
.
Danny is a junior studying computer science and finance. He spent the past two summers at Anduril and Roblox and will be joining Ramp next summer. Danny loves jazz, swimming, and tech!

Reach out at bessonov@wharton.upenn.edu.


Rohil is a junior studying systems engineering and data science with a minor in political science. He has experience in fintech investment banking, data science, and product management at companies ranging from startups to large corporations. He'll be interning at McKinsey & Company as a Business Analyst next summer. Rohil enjoys biking along the Schuylkill, cheering on McLaren in Formula 1, and binge-watching the latest hit TV show. Loves climate, deep tech, ML/AI, and crypto.
Feel free to reach him at
rohil@seas.upenn.edu
!

Adarsh is a junior studying computer science with a minor in statistics. He has worked in fintech and distributed systems in the past and has worked on both customer-facing and enterprise products. Adarsh is a big fan of Philly food trucks, cooking, and basketball and is passionate about fintech, healthtech, and novel AI applications.

Feel free to reach out at adarshr@seas.upenn.edu.


Sophie is a sophomore studying international studies and business in the Huntsman Program. Last summer, Sophie interned at Vital Voices in their Economic Empowerment and Entrepreneurship department, and she hopes to work at a startup this summer. In her spare time, Sophie loves to get food with friends, find new music, and write poetry.
You can reach Sophie at
sdraluck@wharton.upenn.edu
.
Katherine is a Wharton sophomore studying Marketing and Operations, Information, and Decisions with a minor in History and Legal Studies. Last summer, she worked at an early-stage venture capital fund, a restaurant, and a startup as a product advisor. Katherine loves road trips with family, eating with strangers, karoaking, and writing.
Reach out at
hukath@wharton.upenn.edu
.

Rose is a freshman in M&T studying Computer Science and business. Last year, she took a gap year where she worked in political campaigns, SaaS and Civic Tech Startups, traveled across the US on a cross-country road trip, and lived in Hawaii, Morocco, and France for 5 months. She loves civic tech, crafting with friends, brewing kombucha, and agribusiness.

You can reach out to her at rywang@whartoupenn.edu.


Kasyap is a freshman in the M&T program studying Computer Science and Business with a concentration in Operations. Last summer, he worked as part of the Engineering and Product teams for a UPenn-founded startup called Saturn, and is especially interested in exploring fintech, space, legal tech, and web3. In his free time, he loves running, going on long drives, cheering on his Phoenix Suns, and playing pool with friends.
Reach out at
kasyap@wharton.upenn.edu
.