NOTE: For a key to all school abbreviations, click here.
Keye is a one-stop platform for all subscription services in the data/services industry, giving the users the ability to choose which services they want to subscribe to without having to commit to long term subscriptions or worry about upfront costs.

Rohan Parikh, G'23, W'23; Paolo Fornasini, G'23; Niha Gottiparthy, WG'23
Shinkei Systems builds robotics minimize fish waste and multiply shelf-life. From 1.2B lbs caught every day, as little as 1 in 3 fish make it to a plate; we can save the fishing industry more than $50B annually.
Saif Khawaja, W'21, G'23

2022 President's Sustainability Prize Winner
2022 Linn Family Innovation Prize Winner
2022 AI For Business Award Winner

Grapevine Technologies, Inc.
Grapevine is a software platform that protects small-to-midsize healthcare organizations from supply chain failures by automating manual business processes.
William Danon, C'22; Luka Yancopoulos, C'22, ENG'22
2022 President's Innovation Prize Winner
Elevated is a training and development organization that provides K-12 schools with programs that foster learning experiences for students, boost the professional development of teachers and grow the skillset of school leaders.

Saad Sahil, GED'22

Common Cents (CC) is a tech-enabled nonprofit empowering students with the knowledge to manage their money and to reach financial independence by launching a personal finance web app and hosting live events.

John Ta, C'22; Vivek Olumbe, ENG'22, W'22; Angelina Zhou, W'23
Qrew is a platform that allows people to find and recommend trusted service professionals within their personal network. Somewhere in between Yelp and LinkedIn, we make finding trusted service professionals as simple as a click of a button, while helping friends and favorite small businesses in the process.

Izzet Can Akkus, WG'22; Ufuk Keskin
Lyvely Drinks aims to be the one-stop shop with high-quality, bar-level cocktails for different tastes and occasions; think cocktails from Dead Rabbit, Death & Co., or your favorite cocktail bar, ready-to-pour and drink from your fridge. Our first product, a ready-to-drink vanilla espresso martini, will be launched in early 2022.

Bryan Cai, WG'22; Kevin Anthony, WG'22
SuChef is a platform where a diverse set of food creators deliver incredible culinary experiences to home cooks who pay a subscription to access content and experiences. We help food creators more effectively monetize multiple revenue streams, provide creator tools, and cultivate followers. Home cooks love finding culinary inspiration through social media, and we're delivering recipes, grocery delivery integration, AMAs, live cooking classes, and dinners straight from their favorite creators. Whether you're a creator looking to level up or you're looking for recipes from your favorite creators, let us be your SuChef.

Chris Ferrer, WG'22
Nemu is developing an application to help estate representatives manage personal property transfers efficiently, fairly, and transparently, while preserving emotional and financial capital.

Sarah Powers, WG'23

2022 Ashton Family Award for Female Founders



Cynfolia is the first supply management platform for small to medium-sized food upcycling businesses. We ensure upcycling businesses can focus on innovation through automated scheduling, food quality tracking, and AI-recommended ingredients and suppliers.

Rosanna Jiang, C'24; Caroline Li, W'24; Zachary Huang-Ogata, C'24; W'24; Ryoma Harris, ENG24; Stephan Xie, ENG24; Stephanie Bi, ENG24
Groov brings the luxury of custom insoles, the gold standard in foot support, to the mass market — affordably, conveniently, and fashionably.
Daniel Cataldi, WG'23

2022 Launch Award Winner

Impact Local's mobile platform connects users with local donating and volunteering opportunities in a few clicks. The platform brings modern search, curation, scheduling and social technologies to the philanthropy space for the first time.

Ryan Davidson, WG'22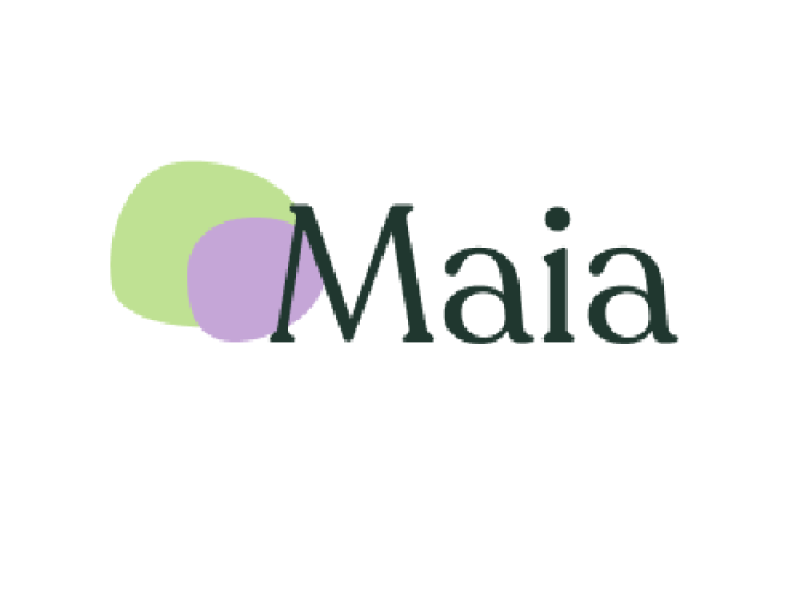 Relationships take work. We can help. Maia is an integrated mobile-first platform and digital concierge to help couples nurture and grow their relationships with their partner. Maia reminds you before you forget, suggests ideas if you lack inspiration, and deepens your connection to one another.

Claire Wiley, WG'22; Pristine Chen, WG'22
Biopharmaceutical products and drinking water must be tested for endotoxins, the sickness-causing molecule from bacteria. The current method relies on expensive horseshoe crab blood and is environmentally damaging. ToxiSense genetically engineered the Arabidopsis plant to luminesce based on the endotoxin concentration applied to it, serving as a sustainable, cost-effective solution.
Aravind Krishnan, C'25 ,W'25; Udit Garg, ENG'25; Andrew Diep-Tran, W'25; Aarush Sahni, C'25

2022 Perlman Grand Prize Winner
2022 Robert S. Blank New Venture Collaboration Award
2022 Frederick H. Gloeckner Undergraduate Award Winner

Deliver holistic nutrition via organic foods that enable macro-balanced diet without artificial processing.

Vikram Patnaik, WG'23; Nishi Anand
Sharp Agritech Private Limited
Krish.AI is an integrated technology platform leveraging technology and innovative business practises to make the procurement process of quality agri-commodities cleaner in a segmented but concentrated semi-organised market, and supplement farmer yield and income by using a complex of precision targeting devices, optimal and quality consumables and data analytics.

Gauri Singhal, WG'23; Tara Balakrishnan, WG'23; Sunand Singhal; Rachit Gupta
Detoxify is a for-profit social enterprise focused on helping people across the world get access to clean drinking water. At Detoxify, we're building water filtration devices which individuals and households can use to rid the water they drink of both chemical and microbial impurities.
Dhananjay Goel, WG'22; Rishon Benjamin; Rohit Karnik

2022 Runner Up Award Winner
2022 The Jacobson Social Impact Prize Winner

CommuniHealth is a design-centric nonprofit creating health experiences in Philadelphia clinics that are designed by the community, for the community. We developed a novel, sustained stakeholder listening model, shifting the power dynamic back into the hands of the community.

Joshua Kim, C'22, G'22; Myahn Walker, C'22; John Ta, C'22
Real-time healthcare inventory management, made simple

Raghu Arghal, GR'25; Anurag Bolneni; Nathan Block
PillBot is a smart and portable pill dispenser that incentivizes medical adherence to addictive medication, while collecting granular medical adherence data that can be used by doctors to improve patient health outcomes.

Christopher Lee, ENG'22, W'22; Srisa Changolkar, ENG'22, W'22; Bryan Romanow, EE'22, GEE'23
Private equity and venture capital investors spend countless hours on manual and Excel-based administrative tasks. One of which is the funds flow process, which is the exchange of cash in an M&A transaction between the buyer, seller, and third parties. FocusFlow streamlines this process through cloud-based configurable templates and distributed ledger technology, reducing complexity, wasted time, and execution and privacy risks.

Evan Adamo, WG'23; Conor Brown, WG'23
Ossum Technologies is an orthopedic device company harnessing steerable needle technology to pass wires around bones, providing the precision required to navigate around surgical complications.
Karan Shah, ENG'24; Ananya Dewan, C'23, W'23; Hoang Le, C'23. W'23; Shiva Teerdhala, C23, W'23; Savan Patel, ENG'23; W'23

2022 The Weiss Tech House People's Choice Award Winner